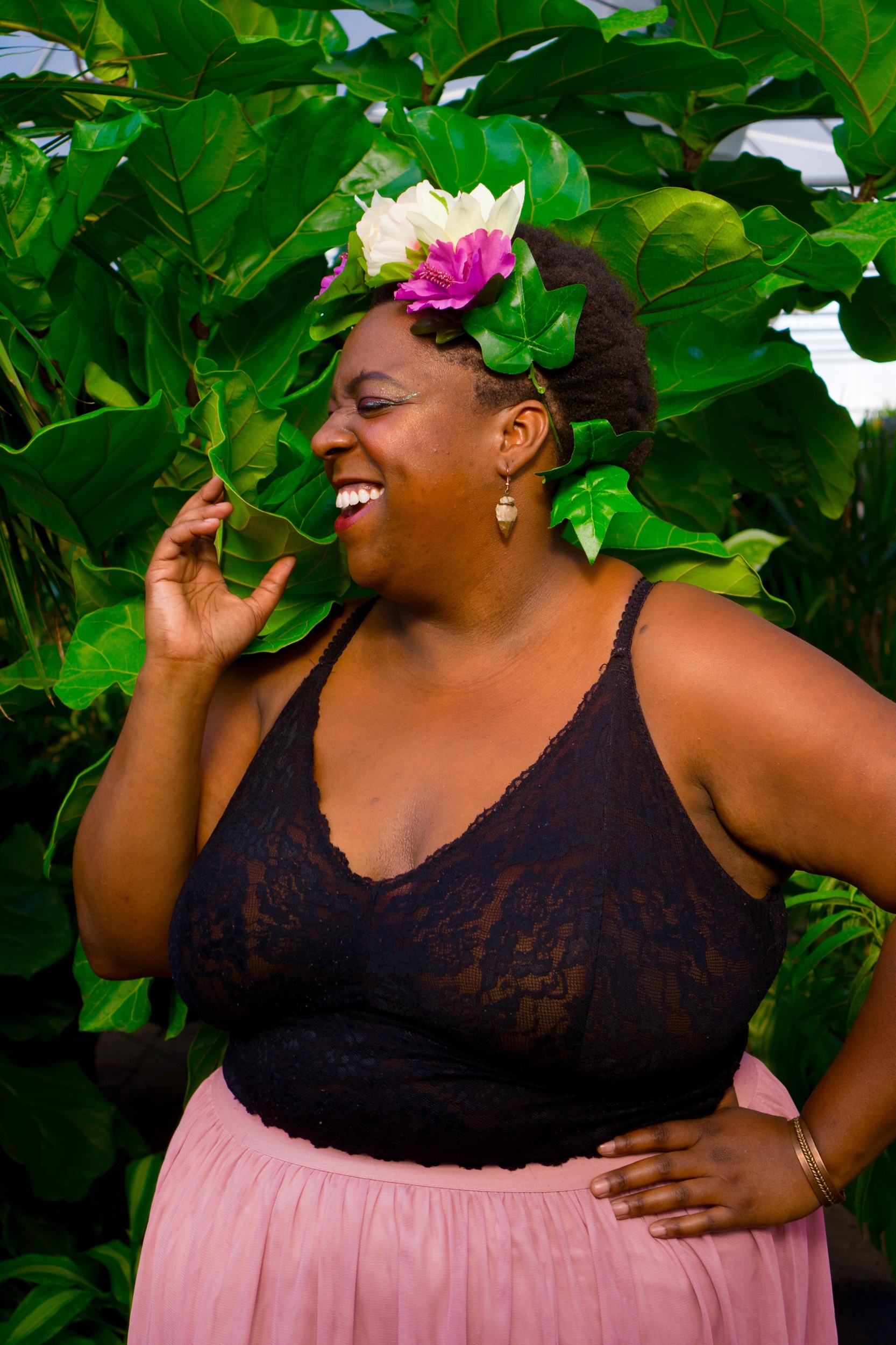 "Caring for myself is not self-indulgence, it is self-preservation, and that is an act of political warfare." - Audre Lorde
Hello there! I'm Brianne! I am a certified massage therapist, self-care educator, light work practitioner, intuitive spiritual support, entrepreneur, empowered woman of color and part of the LGBQT community.
I have been honoring my calling for the last eight years. I love educating clients on ways they can help care for and love themselves daily. I studied and graduated from Career Network Institute in Santa Ana, CA in 2012 with 720 hrs honored. I have been a dedicated Light Worker since 2015. I recently moved back home to California, born and raised, from Lincoln, Nebraska. I lived in Nebraska for the better part of the last 5 years where I manifested a healing tribe of amazing friends and chosen family. They helped support my journey in learning how to hold space for cultivating peace and healing after a quarter lifetime of surviving trauma, depression and abuse.
Since moving back to California, I have been diligently putting to action the presence and grace that has emerged in me as I fall deeper into the various healing arts that have helped save my life many times over. One of the greatest lessons I learn everyday, is that peace is a choice and although not always an easy choice to make, we still have the ability to choose it anyway.
I have committed myself to transforming my pain and loss and the struggles of those around me into as much supportive healing energy as I possibly can. That is my gift. Being able to channel my innate alchemy outward into the World with the intention of encouraging collective vulnerability, enhanced communication, compassionate understanding, and supportive action. It has been a difficult journey to honor this gift, but I wouldn't be here today, writing this, if I hadn't put in the work to save and love myself. It has been a radical, beautiful and haunting journey to say the least.
I look forward to hearing from you, sharing my gifts and getting to know yours! Please feel free to contact me with any questions you may have about booking your Massage, Lightwork and Sound Healing Sessions or any other information I might have available for you! Thank you for stopping by and I look forward to helping support you on your wellness journey!
Blessed Be